PAT is Drug free, painless and easy to use.
1 Year Satisfaction Guarantee
Alleviate neck pain naturally
Is it any wonder that we describe the worst elements of our lives as neck pain?
It's excruciating, unmerciful and multi-faceted.But regardless of the type of neck discomfort you're feeling, decades of medical research have created a truly breakthrough way to treat it.

We call it PAT. This unique therapy uses your body's own electrical system to ease pain, reduce inflammation and commence healing. In other words, it doesn't numb or mask your aches, it begins the process of eradicating them. So whether you twisted your neck in a workout or suffer from relentless arthritis, PAT is your partner against pain.

87% of users experienced immediate pain relief with PAT.
So, PAT is simple and safe to apply. It's completely natural. And it comes with a 12 month-guarantee riding shotgun. This is the breakthrough treatment you've been waiting for. But there's no reason to wait any longer.

PAT helps with many neck issues including
Spine Arthritis
Neck Muscle Strain
Neck Muscle Tightness
Partial Disc Herniation
Generalized Neck Pain
Degenerative Disc Disease 
Ankylosing Spondylitis
Don't Settle for Temporary Relief from Neck Pain.

Unlike all other forms of neck pain treatment whether it's drugs or some other form of electrical stimulator which only provide temporary relief, PAT goes after the underlying cause of neck pain by mimicking your body's natural electrical currents which in turn brings about healing.
Pain Free Treatments
PAT mimics your natural electrical currents. Since you don't feel your natural electrical currents, you wouldn't expect to feel PATs.
Easy to Use
8 preprogrammed body selections simplifies treatment cycle selections.
No Side Effects
Avoid subjecting yourself to all the dangerous side effects of treatments that only provide temporary relief of pain.
Portability
PAT is a portable, battery operated unit you can use just about anywhere.
No Risk of Overdose/Overuse
Treating the area of pain daily is recommended. However, feel free to treat your area of pain as often as you like.
No Risk
If PAT doesn't provide you the results you deserve within 12 months of purchase*, send it back for a complete refund. See Details
Treat the Source of Your Neck Pain
in

3 SIMPLE STEPS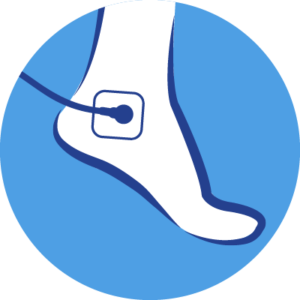 Place pads over area to be treated.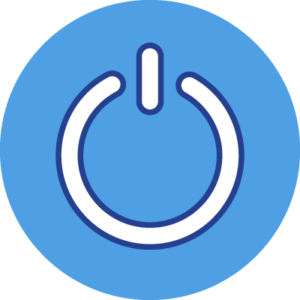 Connect pads to device and power on.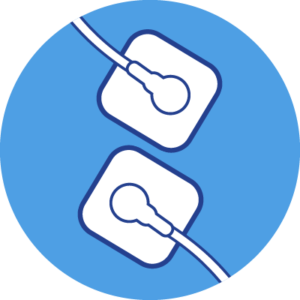 Select 1 of 8 modes and begin treatment.
PAT alleviates neck pain and is completely natural, 100% drug free, portable and wearable for easy, everyday use.
PAT works at the source of neck pain instead of just masking symptoms.
If you're like millions of others in pain, you've tried almost everything to feel better. Now it's time to try non-drug pain relief from PAT.
Having used the PAT Device for approximately 2 months, I definitely notice a significant decrease in my pain level for my neck after the first treatment. The degenerative disease will probably not go away, but if I can reduce the pain with this unit rather than opt for surgery, I am all for that. My dread for getting my haircut and washed has been testy at best when I have to lean back and then sit upright again. Since using the unit, I have not had nearly as much pain with that effort. I have used another device (TENS unit) that sends electrical current to pain areas. That was so bothersome to me that I wouldn't use it as directed. With this PAT device, I hardly notice I have it connected and only slightly feel the currents passing through to the patches when I first start treatment. Although I use it when I am in bed reading, I am still able to be quite mobile. The handheld unit is light weight and can go in a pocket or clipped in. The connector cord for the patches and unit is just the right length and makes movement and placement easy. I would highly recommend this unit for pain control.
I suffer pain from 5 neck surgeries including 2 levels of fusions. My pain level has varied from 3/10 to 9/10 for the past 4 years. It's been very difficult for me to find a comfortable sleeping position and I typically experience at least 1 flareup of severe pain during the day. After the first PAT treatment, I had much more relaxation in between my shoulder and neck which allows me to sleep better. Since using PAT my pain has consistently remained below 4/10 which makes a significant improvement to my daily life.
Phyllis L – 55 year old female
I had surgery to fuse 3 compressed vertebrae sustained from an accident. The surgery was successful on 2 of the three disks. Five weeks after a second surgery to refuse the 3rd disk left me in severe pain. Pain was alleviated within the first week of using PAT.
Robin P. – 47 year old female
My neck pain had become so unbearable, I had to make a trip to the emergency room for relief. I was prescribed a steroid to be taken over a 6-day period. I received relief. Unfortunately, the pain returned within two weeks and just as severe as before. I decided to give PAT a try. The pain was considerably reduced after the second treatment. It's been over 3 weeks now and the pain has not returned. In addition to PAT already paying for itself by avoiding another trip to the ER, I didn't pollute my body with medication…the pain was alleviated naturally. My wife has also used the device on her knee pain and received similar results. We found PAT to be quite effective and would strongly recommend it as a desirable solution for treating pain.
I have been using the PAT device for over a month now to relieve chronic neck pain caused by arthritis in my cervical spine. WOW, is the best way to explain my first treatment. I've tried TENS units in the past per request from my Physical Therapist. However, the TENS unit didn't seem to help any. With the PAT device though, I experienced a significant reduction in pain with the first treatment. The pain doesn't start coming back for a day or so. So I use it every other day for a couple of sessions. These treatments relax my muscles around the spine and significantly reduce pain. The PAT device is by far more effective than any TENS unit I have used in the past. I would recommend the PAT device to anyone with muscle or joint pain whether it is caused by chronic or overuse issues.
Sara G – 73 year old female
I was suffering from pain from tennis elbow for over a year. I started using the PAT device regularly and after about a month of regular use the pain disappeared. It has been over a year now and still no pain from the tennis elbow. I am now using it for some neck issues. Great alternative to pills that are usually only temporary.
Randy S – 61 year old male